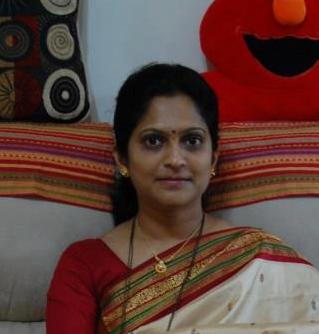 Nirupama Desai, CCH, M.D. (Hom), B.H.M.S.
Nirupama Desai is a Founder Director of 'Gurudeva Homeopathic Health Care' and the website - www.worldofhomeopathy.com.
Nirupama is an active member of 'National Center For Homeopathy' and has her family practice in Gaithersburg, MD. She enjoys working to rebalance the health and well being of people of all ages.
Specialty:
Certified Classical Homeopath
Education and Credentials:
1. C.C.H. Certified Classical Homeopath by CHC (Council for Homeopathic Certification, Covington, WA, USA) - 2012
2. Certificate from Harvard Medical School - CME: Autism - Harvard Medical School, MA, USA - 2012
3. Certificate from Harvard Medical School - CME: Lifestyle Medicine for stress management - Harvard Medical School, MA, USA - 2012
4. M.D. (Hom) Masters in Homeopathic Materia Medica - (3 yrs program), 2003 - 2006 from Rajiv Gandhi University of Health Sciences, Banglore, India
5. B.H.M.S (Bachelors in Homeopathic Medicine and Surgery) - 5-1/2 yrs program, 1992 - 1997

Practice Philosophy:

Nirupama Desai works to find the root cause of illness, and her individualized treatment plans, which are based on Homeopathic Principles are aimed at treating the individual as a whole, considering body mind and spirit, rather than just treating the presenting symptoms.
Nirupama's role is to aspire to assist people in attaining better health, which includes living with more motivation, purpose, and happiness as they move through life to remove obstacles to health by assisting the body's natural healing process.
Areas of Focus:
Classical Homeopathy for patients of all ages.
Approach Classical Homeopathic system of Medicine is a natural approach to health and healing considering patient as a whole. Homeopathy is a complete system of medicine that works on all levels simultaneously - physical, emotional, mental and spiritual.This form of medicine has been studied and practiced over 200 years and works with the various natural principles of healing.
Nirupama offers Telehealth Consultations via Skype, Computer, Telephone and in person Consultation to assist you in your health care issues that are self limiting and non emergencies. Her Consultation fees and services are not covered by any insurance at this time.
Mission of "Gurudeva Homeopathic Health Care" is to promote awareness of Homeopathy, Alternative Medicine and Holistic Healing. To that aim, center's activities are run to help patients with herbal, homeopathic remedies, home remedies, life style changes, to help make active decisions to lead life in harmony with nature, diet changes, meditation to result in a stress free life.

The logo of the center and the website reflects "Tree of Life" which encompasses multiple modes of life as reflected in physical, mental, spiritual levels in combination and not in isolation.

Nirupama is very much interested in newer trends and researches in the area of Homeopathy, Alternative Medicines and Herbal remedies.